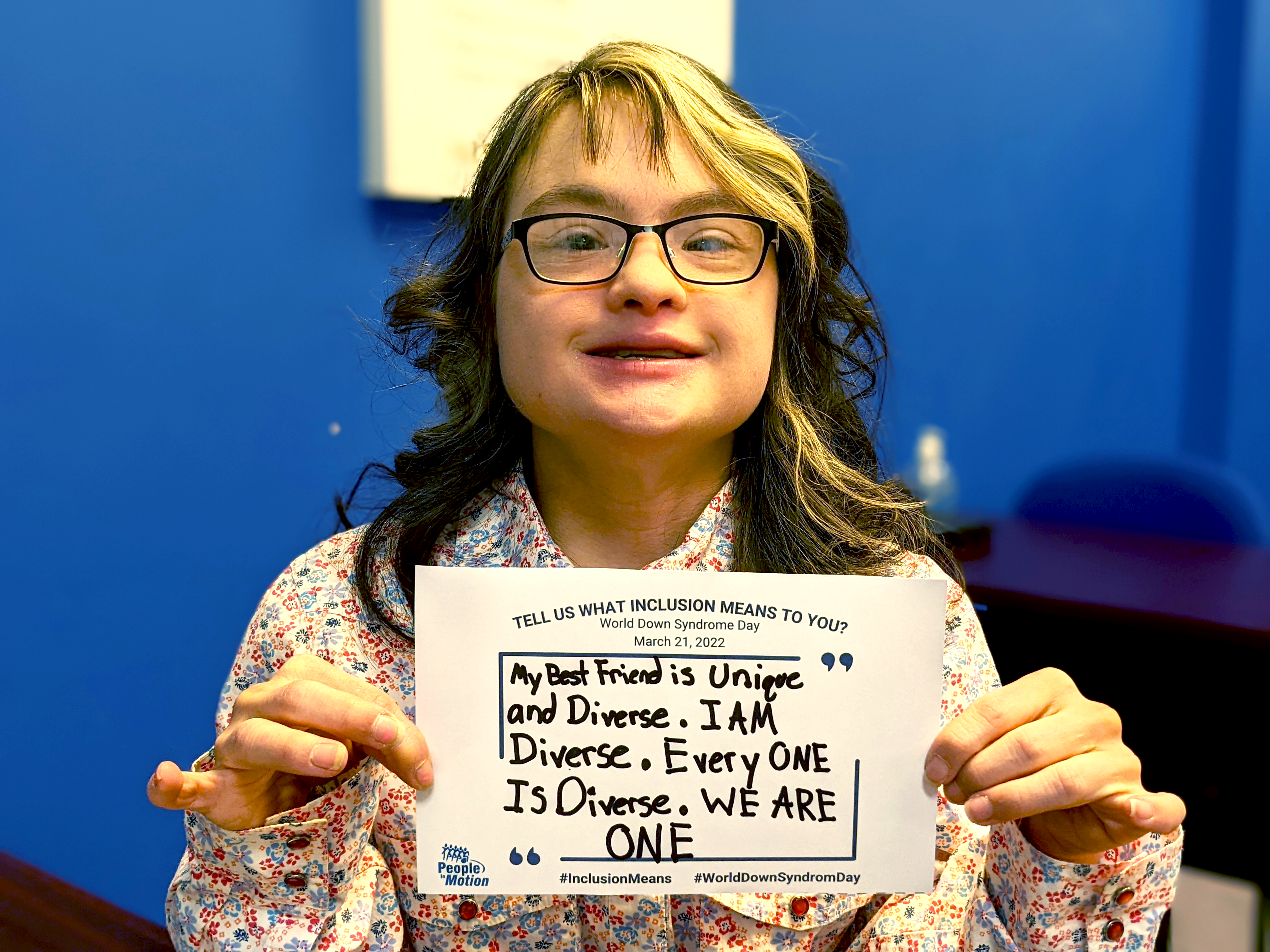 People In Motion is always striving to build more inclusion and diversity within our community. This starts with education and awareness about the challenges people living with disabilities face.
As part of our Community Reach Program, we go out in the community giving hands-on presentations to the students, businesses, and community members to raise awareness and understanding about the importance of inclusion, diversity, and accessibility within our communities.
The content of these presentations varies depending on the organization. All presentations are given in a manner to get the audience thinking about their own ablism in a positive, thoughtful way. This leads into what changes they could make in their own day to day lives to make those spaces more inclusive, accessible, and welcoming for all people.
No fees applicable. For more information please contact:
| 250-376-7878 x 1