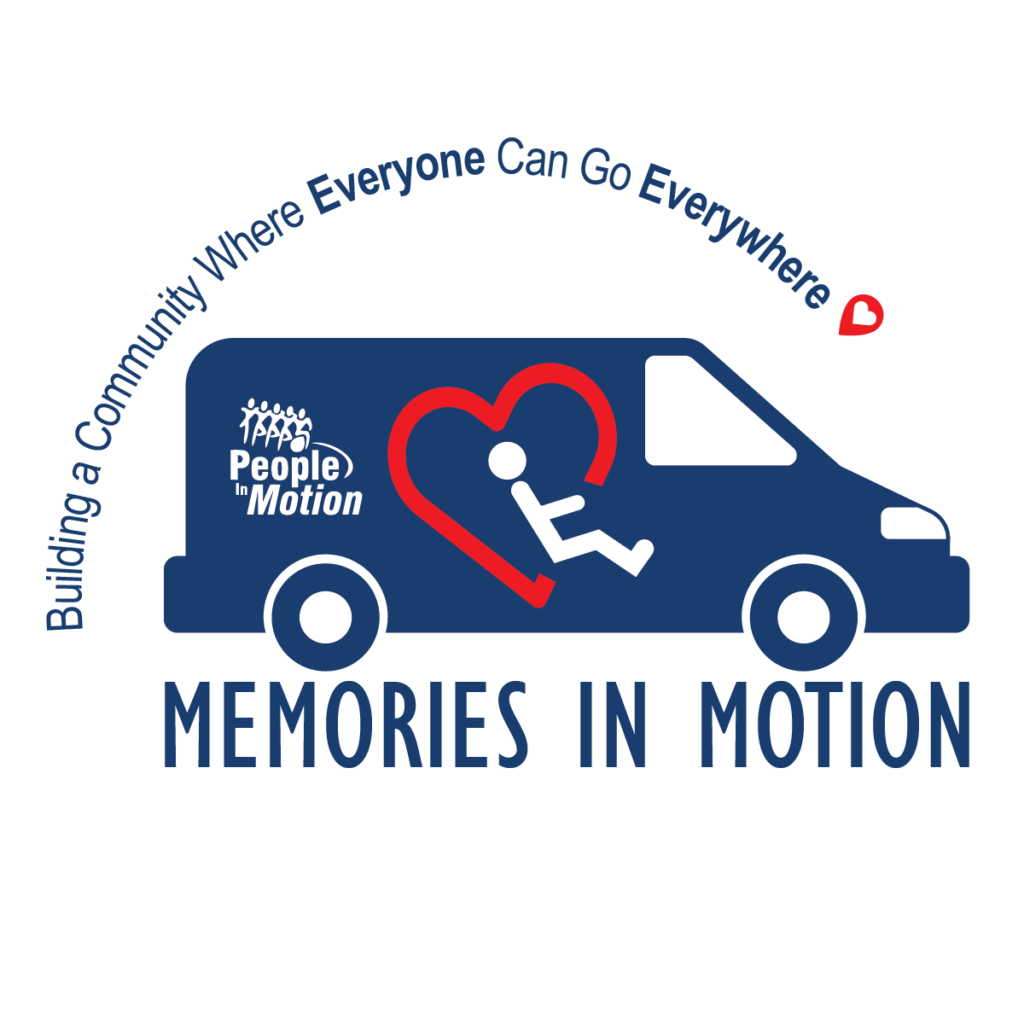 We are happy to announce our new program to facilitate transportation for those living with physical disabilities!
Whether you have a last minute doctor's appointment, want to get your weekly groceries in-person or attend a wedding or celebration, Memories In Motion can deliver! This by donation program is intended for people who are unable to access public transit, handi-dart or wheelchair accessible taxi services.
To book a ride through the Memories in Motion program please contact: | 250-376-7878 ext 1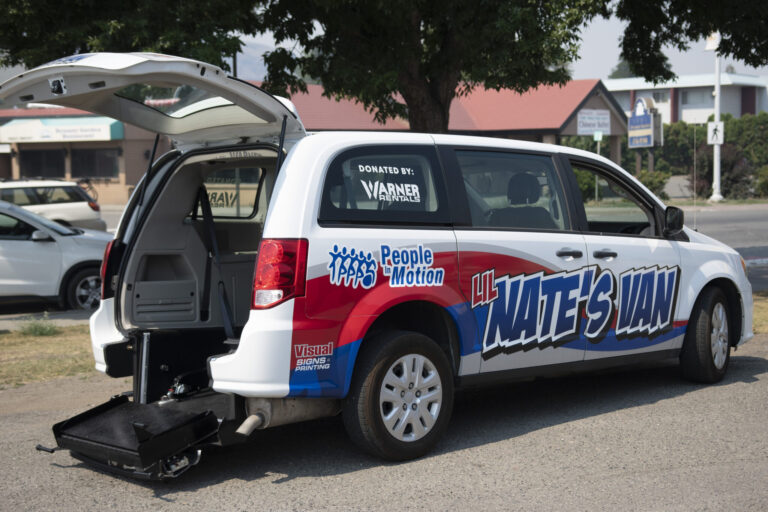 Thank you to United Way for helping us convert Lil' Nate's Van to a fully wheelchair accessible vehicle! With their support we will be able to have two vehicles running at the same time!
We are so honoured to have been 1 of 3 recipients in Canada of the Toyota Cars 4 Good vehicles. Thank you to Toyota Canada, their support is helping us build a community where everyone can go everywhere!
A big thank you to the City of Kamloops and Telus Foundation for sponsoring our Memories In Motion program. With their generous donations our vans will be able to provide many trips to those living with physical disabilities!

Testimonials
Scott R. was diagnosed with brain and lung cancer. His brain cancer caused him to be paralyzed on his left side and Scott was confined to a wheelchair. We were in dire need to get Scott to Kelowna cancer clinic for treatment. Scott was not able to get into our vehicle. I had tried many avenues to get Scott there-with no luck. By chance and my last hope, I thought of People In Motion. I spoke with Debora and explained Scott's situation. Debora was very kind and understanding and told me that they do have a wheelchair van and would make every effort to make it work and get us to Kelowna – along with all Scott's equipment he needed in Kelowna. Debora explained their new program called Memories in Motion is for all disabled people that may need their service and all by donation. I am so thankful and grateful for People In Motion for getting Scott to his treatments. This took a lot of stress off my mind. Scott would have never made it for treatment without the great service of People In Motion. Thanks again.
– Tammy
---
After many failed attempts at Thanksgiving I needed to secure accessible transportation for my dad for Christmas. I quickly learned that, on statutory holidays, finding a way to transport a person in a wheelchair is impossible. My dad is in late stages of dementia and I wasn't going to let this opportunity to join as a family one more time slip away. I put a call out on Facebook and before I knew it, the wonderful people at People in Motion were looking to make this happen for me and my family. They have such dedicated drivers, one stepped up to pick up my parents at their care home, bring them to dinner, then pick them up and take them home! Because of them, our family was able to eat a meal together, probably for the last time. People in Motion made our Christmas dream come true. THANK YOU!
– Nadia